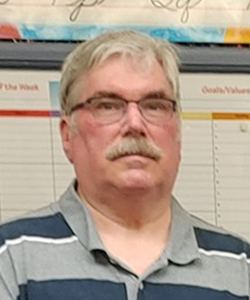 Mr. Marty Miller, Principal
7th & 8th Grade Teacher
It was great seeing everyone this past Monday. I was thrilled that everyone seemed to have a great Christmas vacation. Book Report happens on January 19. Please get your book read. We are reviewing states and capitals this week into next week. If you haven't started to study them, please start now.
The student's Christmas Vacation assignment is due tomorrow. Please make sure it is typed up and ready to turn in. We are enjoying THE WIZARD OF OZ.
Should finish this up next week and will start on Tom Sawyer the following week. With basketball practice happening, please organize yourself so things get done.