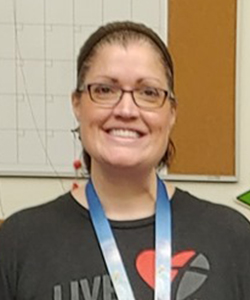 Mrs. Kerrie Bennett
3rd & 4th Grade Teacher
Wow, have we had a great school year! Thank you to all of you for making it a great year.  Please read about events happening the last week of school in other parts of our newsletter.  
Monday, we are going swimming at Lake Crystal Rec Center in the afternoon.  Please have your child bring with them their bathing suit and a towel. 
We will change at school before we get on the bus. 
On Friday, the last day of school, we will get out after Chapel is over.  Chapel starts at 10:30 am. It will probably be done by 11:30 am.  There will be no lunch or busing. Please plan accordingly.
May God bless your summer vacation!