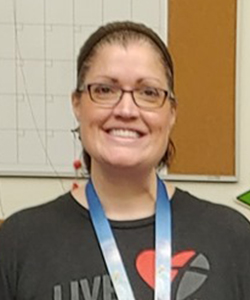 Mrs. Kerrie Bennett
3rd & 4th Grade Teacher
What a great week back to school. We only have one more week left of the 2nd quarter. Next Friday, January 15th, will be our AR party. Students need a total of 20 points in order to attend and they will need 2 extra points to bring in a drink. Please make sure the drink is no bigger than 20 oz. and has a screw top lid. I will provide snacks! We will be watching the 2nd Harry Potter movie.
4th grade has moved on to new paper for their math assignments. They have a choice of either lined paper or graph paper.
The next States and Capitals test will be on Friday, January 15th. This will cover numbers 1-23 that they have been working on. I sent home an extra sheet on Tuesday for them to have to study.