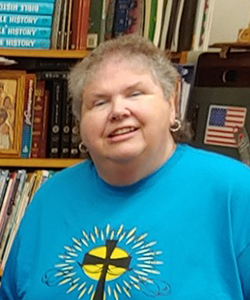 Miss Cindy Fitzner
1st & 2nd Grade Teacher
The 1st  and 2nd graders are wonderful!

Memory and Spelling: Please check your child's Homework Folder for the lists.

Spelling:

Gr. 1: jet, set, met, bed, yes, leg, mess, vest.

Gr. 2: dog, doll, stop, cot, log, fog, spot, pond, nod, lot, octopus, popcorn, hobby, block.  

Fall Party: Sioux Falls Zoo.  Friday, September 29th: Permission slips were sent home this week.  Think about joining us at the zoo! Let me know! Thinking ahead: Friday, October 6: Marathon at St. John's Vianney. Sunday, October 8: We sing at Antrim. More details to follow.