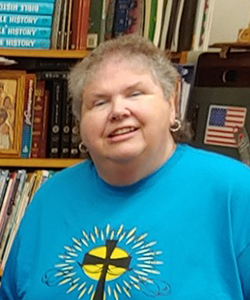 Miss Cindy Fitzner
1st & 2nd Grade Teacher
What an awesome class!
Memory and Spelling: Please check your child's Homework Folder for the lists.
Spelling
Gr. 1: make, came, take, name, gave, game, place, skate.
Gr. 2: clean, keep, please, feel, we, be, eat, tree, mean, read, the, people, stream, steep.
We celebrated Braxton's Birthday before Christmas – Happy 8th Birthday! In Art we made stencils and made patterns with them using paint!
Please get lots of rest and stay healthy!