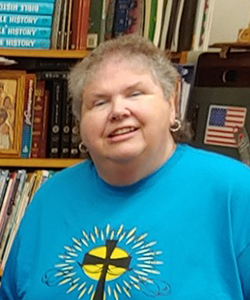 Miss Cindy Fitzner
1st & 2nd Grade Teacher
What an awesome class!
Memory and Spelling:
Please check your child's Takehome Folder for the lists.
Spelling:
Gr. 1: pot, dot, lot, cot, ox, fox, holly, jolly. Gr. 2: bite, late, size, made, side, ate, fine, same, hide, line, give, have, shake, write.
Thank you for making the effort to come to St. Paul's last Sunday! The congregation truly appreciates listening to the children sing praises to God! Happy Birthday Walker! Remember Tuesday is picture day!