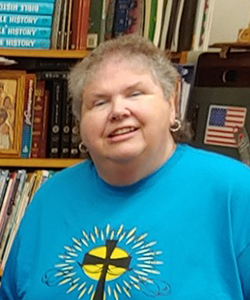 Miss Cindy Fitzner
1st & 2nd Grade Teacher
What a fantastic class!
Memory and Spelling: Please check your child's Homework Folder for the lists.
Spelling:
Gr. 1: like, five, ride, none, time, kite, prize, smile.
Gr. 2: clean, keep, please, feel, we, be, eat, tree, mean, read, the, people, stream, steep.
Thank you so much to the Chase, Schofield, Wiens, Freeman and Wiederhoeft (Katelyn and Corey) families for the great snacks and games for our classroom Christmas Party! Next week is Spirit Week: Please check elsewhere in this Saintinel for the schedule!