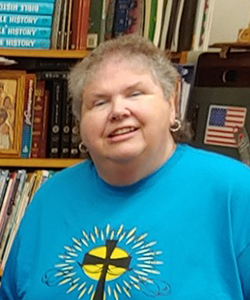 Miss Cindy Fitzner
1st & 2nd Grade Teacher
What a wonderful class!
Memory and Spelling: Please check your child's Homework Folder for the lists.
Spelling
Gr. 1: car, start, arm, far, yard, dark, large, jar.
Gr. 2: took, fly, good, riding, high, room, night, find, chased, hoping, hook, mind, using, liked, making, zoo, light, named, sky, moon, school, reply, flight, teasing, decided. 
Please get lots of rest and stay healthy! Happy Birthday Annie (4/29)! Check elsewhere in our Saintinel for details about our Musical "Mission Possible"!  I feel extremely blessed – I was so excited to receive a basket full of so many wonderful gifts for Teacher Appreciation Week! Thank you so much!!