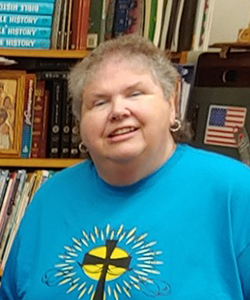 Miss Cindy Fitzner
1st & 2nd Grade Teacher
The first and second grades have been busy developing and practicing their skills. First graders completed a reading unit, and all students are taking Accelerated Reader tests. It is gratifying to see them log into their accounts and get started independently. Oral reading has also improved. Thank you to those parents who read to, read with, or encourage their children to read at home; this is one of the most important things you can do for your child's academic development.
Our spelling words for the coming week are as follows:
Grade 1 – boat, slow, coat, grow, show, toad, coast, know;
Grade 2 – farm, bring, hold, park, thing, boat, smart, sing, snow, yard, thank, blow, load, party, hand, most, cold, think, send, road, department, grand, young, goal, rainbow.
Blessings on your week!