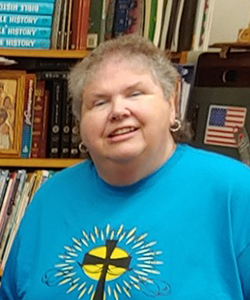 Miss Cindy Fitzner
1st & 2nd Grade Teacher
What an awesome class! Memory and Spelling: Please check your child's Take Home Folder for the lists.
Spelling:
Gr. 1: she, chin, fish, shell, much, chop, shoe, chair.
Gr. 2: snail, subway, train, tray, mail, play, trail, pay, sail, hay, nail, rain, they, great.
Please check elsewhere in this Saintinel for details about our Christmas Service on Friday, December 9! Please remember to send your child to school with a hat and mittens. Our classroom Christmas party will be Tuesday, December 20. I will contact the parent helpers soon.